A Day in My Life with MYNT.
Since starting my blog nearly two years ago my life has changed so drastically, before I started writing From the corners of the Curve my main career was (and technically still is) my administration position for a University based in London. However since the blog has gained more readership and I have received wonderful opportunities it has manifested from a hobby to a second job and I wouldn't have it any other way. Yes life is a little more hectic, but for the better. Some evenings after my 9-5 I am lucky enough to attend events, weekends I can be reviewing a restaurant, visiting parks, markets or seeing friends and writing up my posts. Even though I am busier than ever, I am the most happy I have ever been. So today I am going to show you a 'typical day' of my life through some outfits from MYNT. This is a brand I only recently got to know through their fabulous collaboration with some of my favourite bloggers Nicolette, Franceta, Nadia, Alison and Kellie who each designed their own jacket for the brand. I love all the pieces I am wearing as they are versatile, comfy and monochrome which we all know I am a big fan of.
First look up is a casual
Boyfriend Jean
and
Asymmetrical Blazer
. I love how simple yet stylish this look is, to be honest I am normally a Blazer hater, however as my style has evolved I am starting to love the polished professional look a Blazer can create. If I happen to need to visit a brand head office or have a meeting at work I think a Blazer really looks smart whilst the jeans add that causal edge. In this look I am grabbing a quick lunch break, I often catch up with my emails on my iPad in the park near work and if it's sunny like it was this week I get to enjoy the gorgeous sunshine, a girl needs her Vitamin D you know.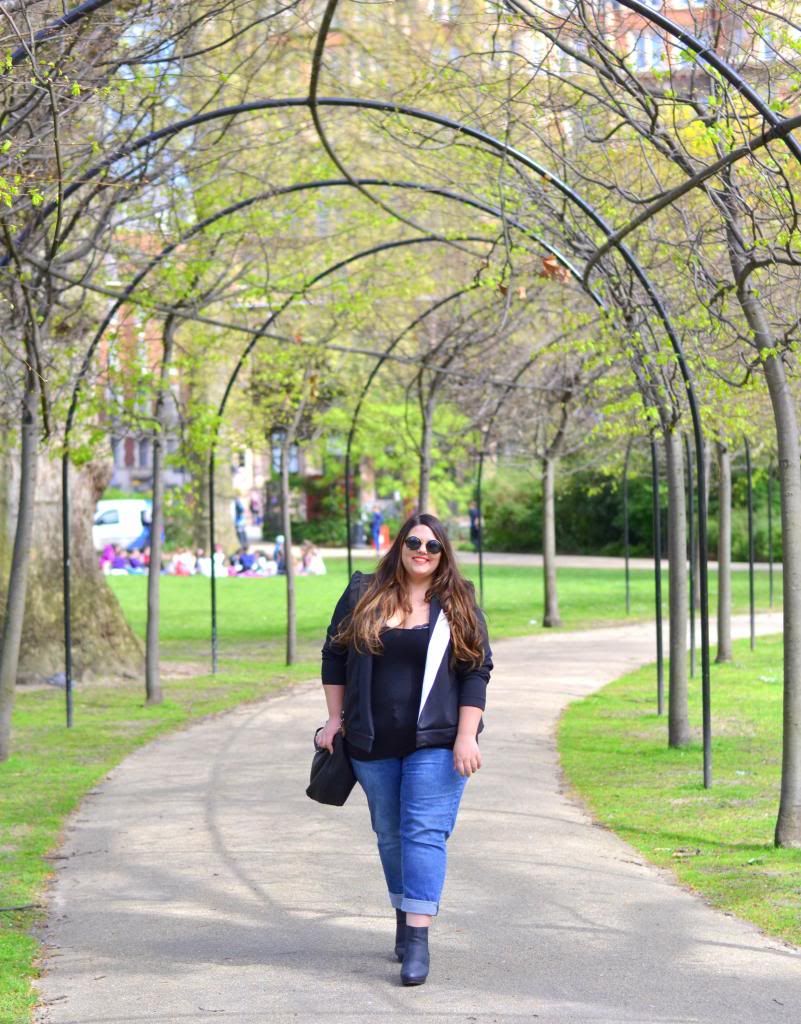 Boyfriend Jeans ℅ MYNT, Aysimetrical Blazer ℅ MYNT , Boots - Newlook
My second look is a causal pencil skirt and bomber jacket, this
MYNT bomber
is so nice guys, I have wanted one for such a long time they are perfect to add with skirts, dresses and jeans. The sport luxe trend is still very much in which is why I paired the jacket with my Airmax. This kind of outfit is perfect for a day at a market, where I pick up my fresh flowers and any other crap I need for the house, of course grabbing a cup of tea on the go.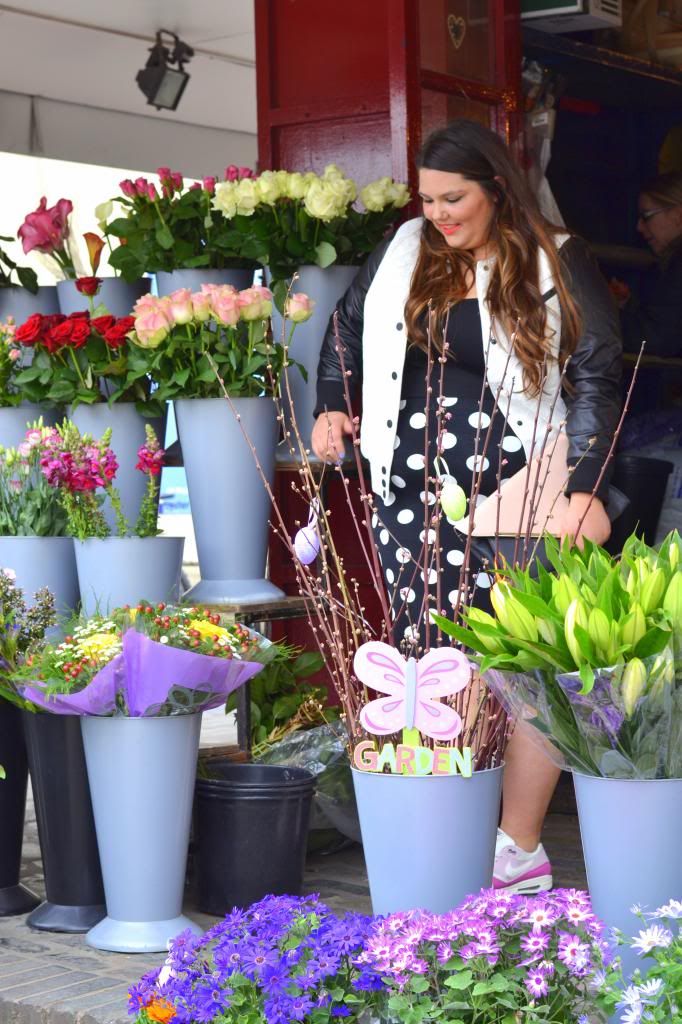 ASDA Skirt, Airmax, Brigette Bomber ℅ MYNT, Primark Clutch
Last up is my evening look. Dan and I try and have date night at least once a week so that we can both take a break from our jobs and spend some quality time together, as I said above, sometimes we love to try different restaurants in London then go for a few cheeky drinks. This outfit is so not something I would normally go for but I am all over this! I love the scuba material on the trousers as they are way comfier than the cotton type I normally wear. I also love that the thickness of the trousers allows me to wear them high waisted. VBO is something I suffer with and some materials can be unforgiving, I find this one is really great for hiding that. I look so 80's power woman in this outfit, excuse me whilst I rejoin the cast of Dynasty.
Pegged Trousers ℅ MYNT, Primark Pointed Heels, Aysmetrical Blazer ℅ Mynt, River Island top (old)
*This post was sponsored by MYNT, as always the views are my own.