The Rum Kitchen Carnaby Street
I have really gotten back into my foodie reviews lately mainly because it's something I very much enjoy, London is just full of interesting and cool places to eat and there is something for everyone taste especially as more and more people are getting adventurous with cuisine. I personally get bored of the standard American style restaurant, as much I enjoy them I would always pick something with a little more pizzazz. In comes the Rum Kitchen. I tried this for the first time a few weeks ago for my friends Birthday and I thought I would report back.
The menu all though small has a varied amount of Caribbean dishes including 'Mutton Curry', Jerk Dishes, Burgers, and Salads. The decor of the restaurant is wonderful, it's very chilled with coloured lights, wood features and simplistic designs.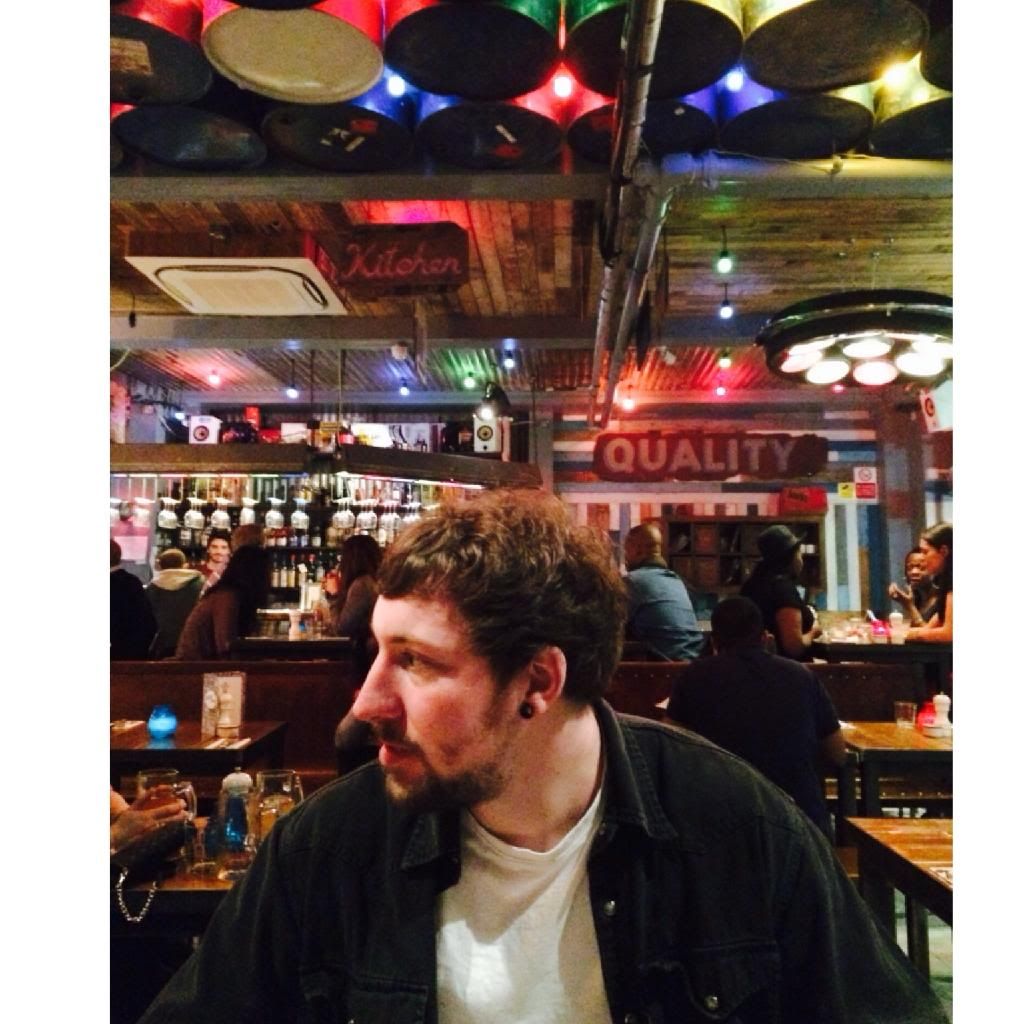 THE MENU:
For starters Dan and I went for Salt Fish Fritters and Jerk Wings (sorry forgot to snap both.) The wings were nice, well cooked and tasty. They were fairly spicy so if you are not a fan of heat I wouldn't recommend this. To be honest I can't say the wings were out of this world but they certainly were well seasoned and not over cooked.
I'll let you into a secret, pretty much where ever we go Dan orders a burger, he just loves them, he's tried burgers all over the place including Paris, Berlin and Amsterdam. He is also a big fan of Caribbean food, which I often cook for us. Since our holiday in Barbados two years ago his love for it has certainly increased. As you can imagine he was in food heaven with this meal, I had a little taste and the Chicken was succulent and flavorsome it seemed they have used some kind of buttermilk coating but obviously with Jerk Seasoning to make this dish and Dan was impressed. He ate the whole thing with no complaints and said major thumbs up for the garlic scotch bonnet mayo!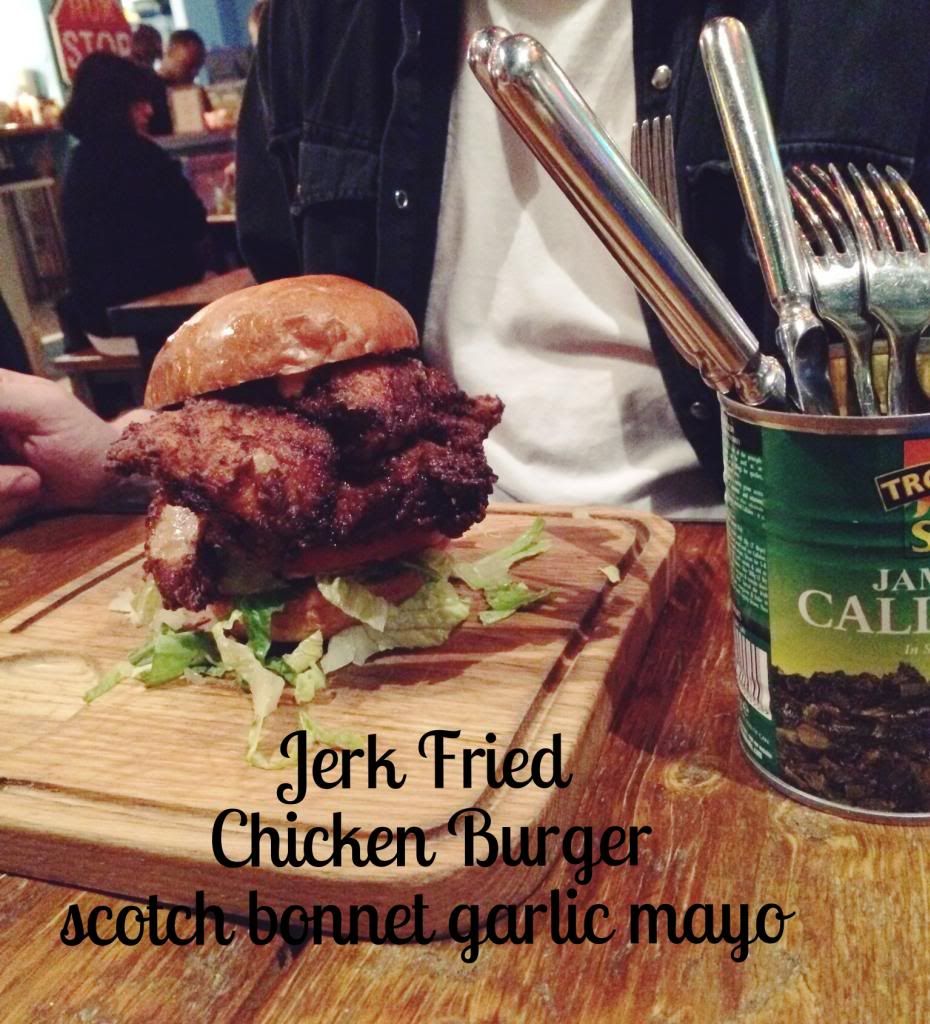 For my main I chose the Jerk Chicken Supreme, I was umming and ahhing between this and the Mutton Curry but decided in favour of the Supreme as recommended by the waitress. It was a good shout! The Chicken was perfect as was the creamy sweet potato and Yam mash that accompanied it. The sauce although spicy really complimented the sweetness of the mash, urgh it was really good.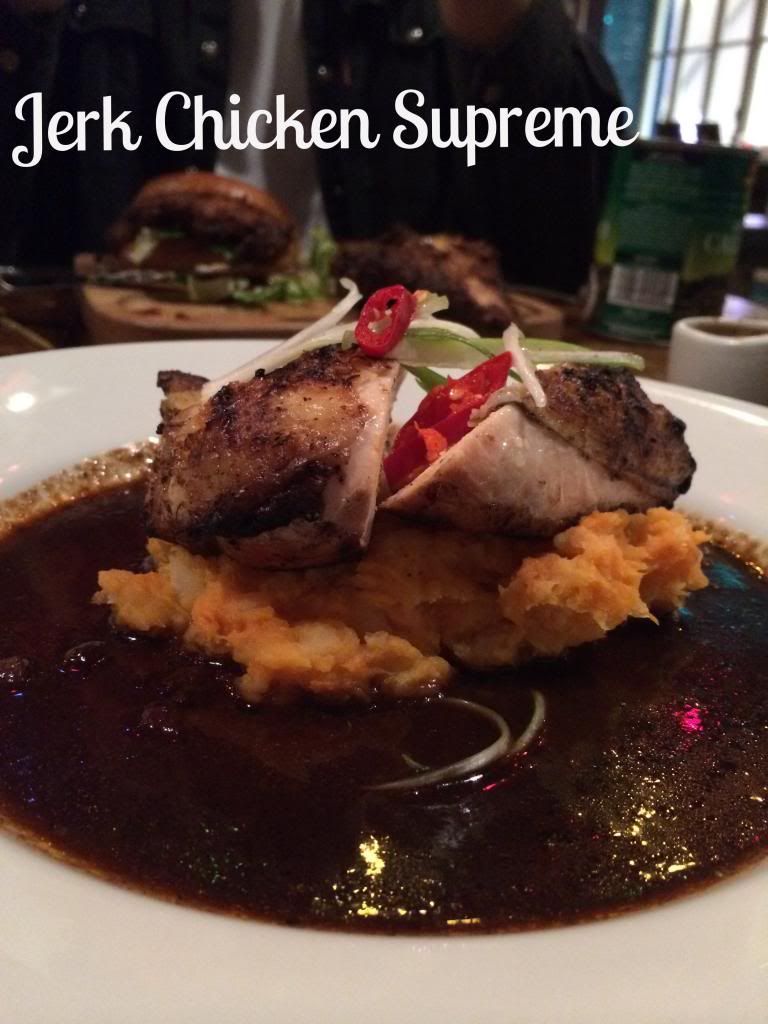 Overall Opinion
If I had to give this a rating I would go with a 7 out of 10. The cocktails (which I also forgot to snap) were lovely and around the £8 mark which is fairly standard price. Starters were between £4.50-£7.50, Mains £8.50-£13.50 The decor was really inviting and made me feel like I was eating in some cool little rum shack in the Caribbean. Having grown up eating Caribbean food (my Sister is Half Jamaican) I couldn't say the food is as authentic as some Caribbean food I have tried but I don't think the Rum Kitchen claims to be that they clearly added modern twists to the cuisine and it does work! I would absolutely recommend anyone to try this restaurant if in London. There are two Branches, one in Notting Hill and one in Carnaby street be sure to check them out!