Fashion changes but Style endures.
When I think back to my life before this blog I find it hard to remember my thoughts on fashion. I don't think that I was ever really that interested. With limited places to shop my attempts of following fashion trends were dampened. Throughout my teen years among the angst and dramas I just wore clothes, even right up until university it was just a matter of buying what kinda looked nice and also fit there was no passion and I had no real personal style except that I liked to wear black. Now that the options for me are far wider than they have ever been I feel like I am reliving everything I missed and experiencing my first ever London Fashion Weekend last year set a flame inside of me. Even though I didn't make it down to any of the events this LFW I still was constantly inspired by the street style fashion and Cat Walk photos that I have seen all over twitter and my favorite blogs. When Simply Be got in touch to ask me to style an outfit that I would wear for fashion weekend I was so ready. My favorite trends this year as you know have most definitely been Midi Skirts, 90's grunge looks and pastels. With that in mind I managed to choose a head to toe outfit featuring a few of these very styles there are so many
great new clothes online at Simply be
at the moment that I have to admit made choosing very difficult! So tell me what is your favorite current fashion trend?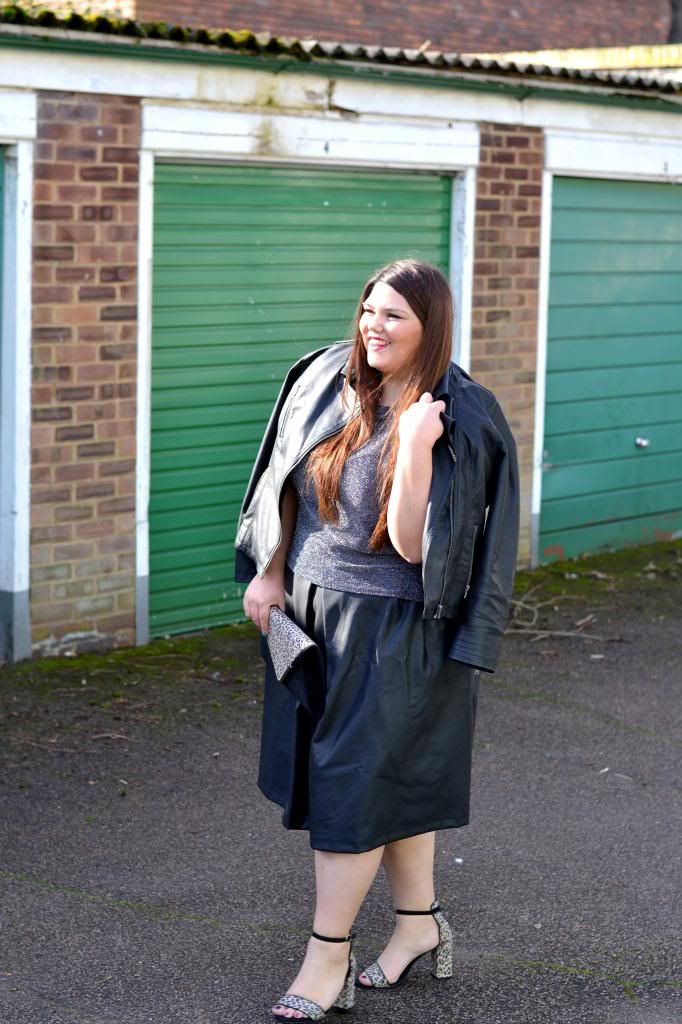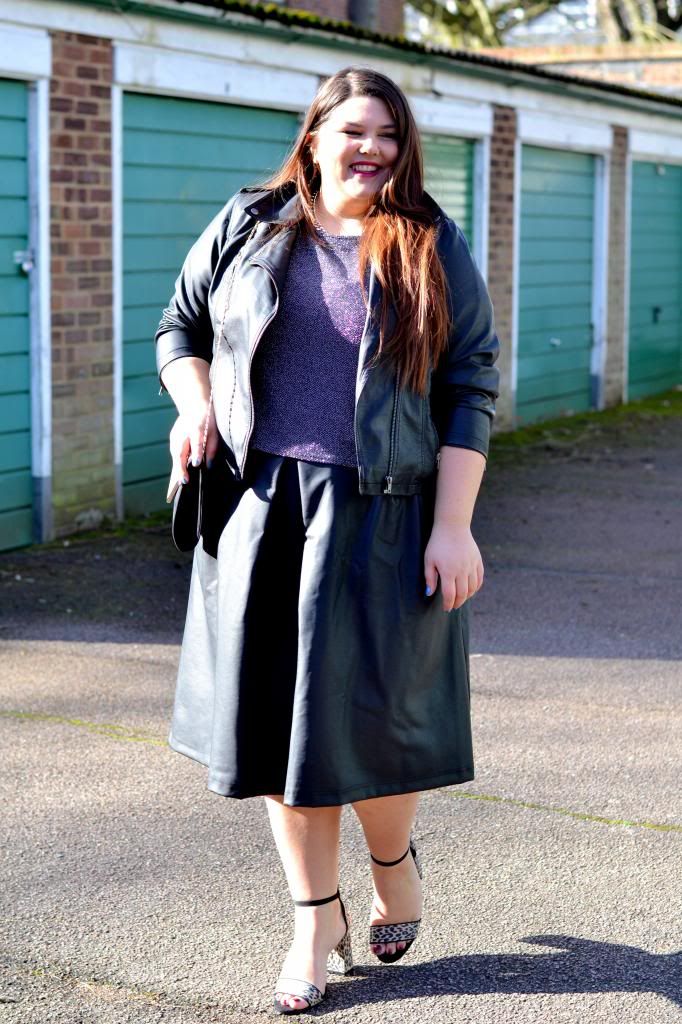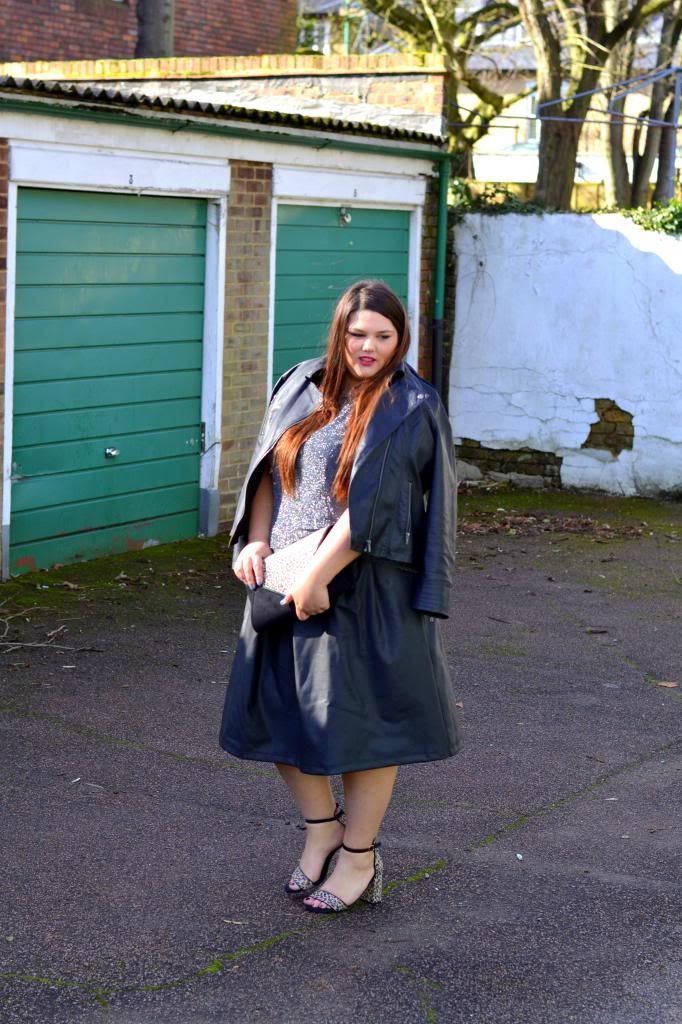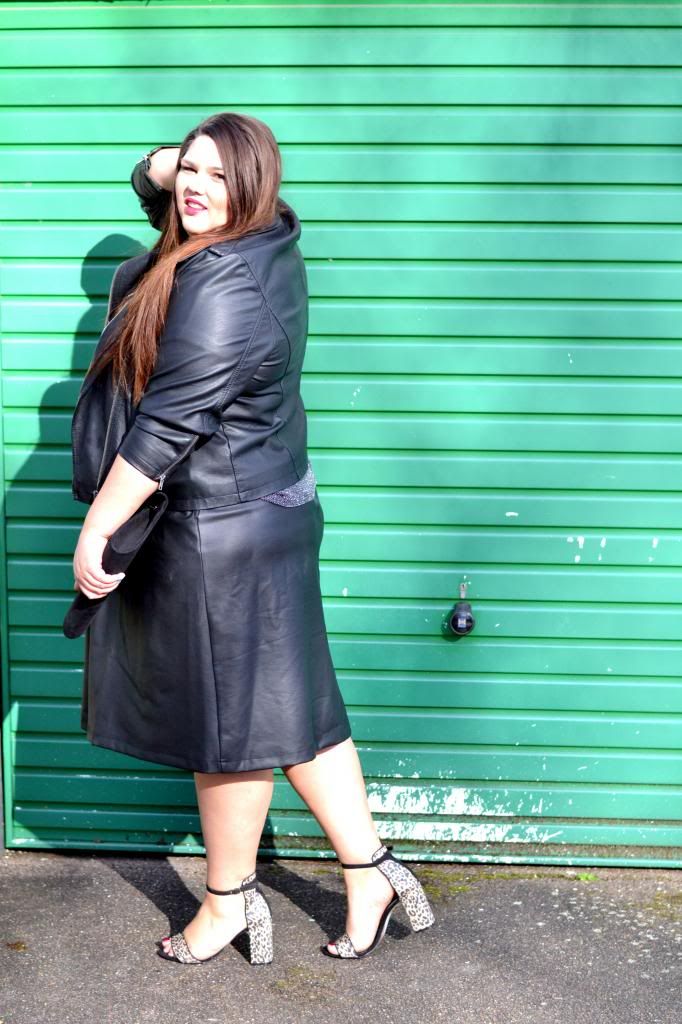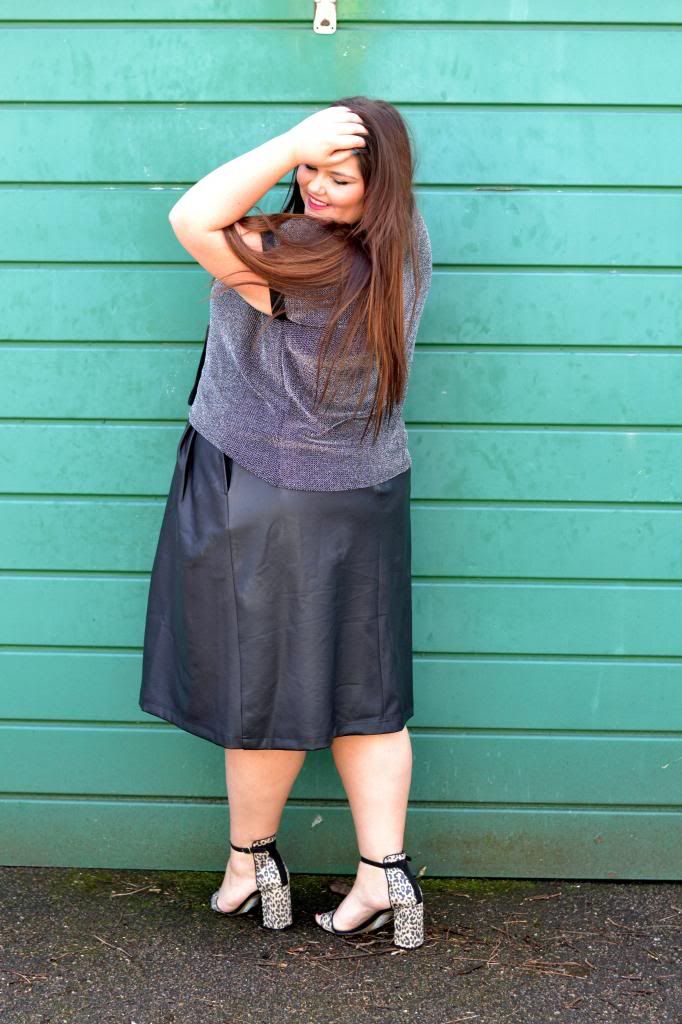 Crop Box Tee
PU Midi Skirt
Leather Biker Jacket
Leopard Print Sandals
Leopard Print Clutch
Silver Necklace
This post was in partnership with Simply Be but as always all my views are my own.