Tredwell's Neighbourhood Breakfast
There is nothing I love more than a sunny day out in London when the day is bright and lovely and I am up early fresh and ready to go. Breakfast is always a good way to start off your day and so today I am sharing with you a fabulous little place to go for breakfast if you are in the Covent Garden area. Covent Garden honestly is the last place I would normally choose to go for breakfast. laden with chains and often overcrowded its somewhere that just doesn't do it for me. That said a visit to Tredwells has swiftly changed my mind and that is all down to Bacon and Chorizo Jam. That's right guys meaty jam. If there is anything that can make breakfast better that did it for me. Tredwell's is owned by Michelin star chef Marcus Wareing, and although he isn't the chef there I would still say his quality is put across.
THE INTERIOR
The interior of the restaurant is warm and welcoming with white tiled walls and cool features of clocks and old radios, something a little different from the usual hipster dwellings. We were seated in one of the comfy booths near the window as the outside seating was a little too windy.
FOOD
Is there anything as good in life as a greasy full English? For a hangover its kind of hard to top, that was until I tried Tredwell's in house homemade Bacon and Chorizo jams. Bloody hell it was good. I opted for the Bacon and Fried Egg Brioche bun with a side of Bacon jam, which I spread liberally on my bun. My egg was perfectly cooked, soft and dippy and the bacon was streaky and smoky. All the elements of a good breakfast. Topped with both the bacon and the Chorizo Jam this honestly was the nicest breakfast I have had since Duck and Waffle.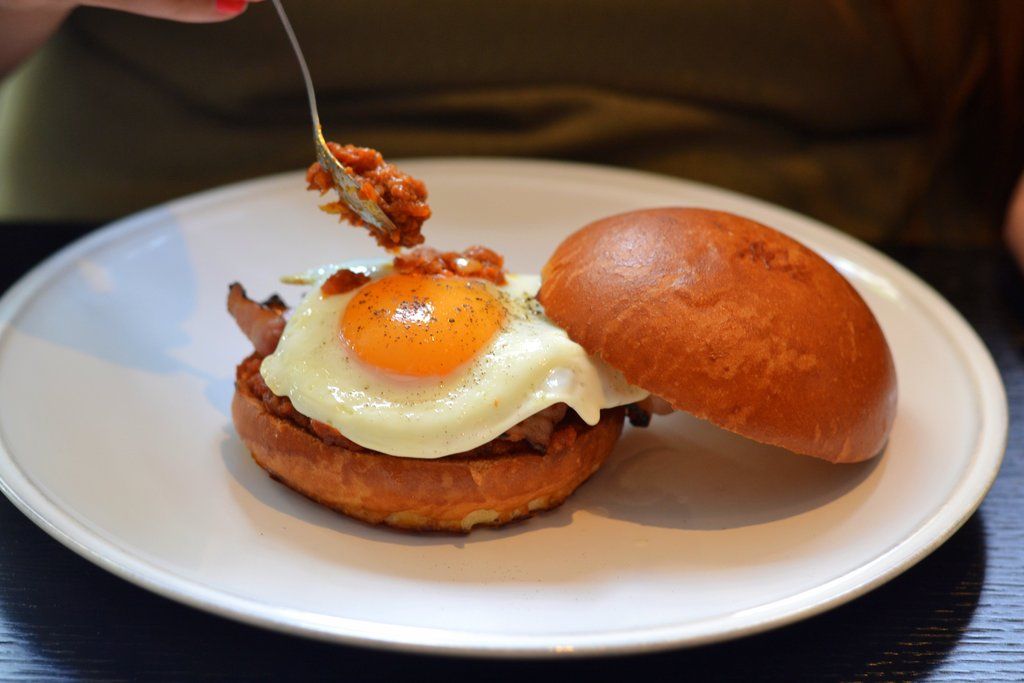 Laura my friend who accompanied me for this delicious breakfast opted for the 'Chorizo Jam , slow cooked egg, avocado on sour sour bread' Obviously we had a bite of each others, because sharing is caring and I can report this was also delicious, creamy and moreish.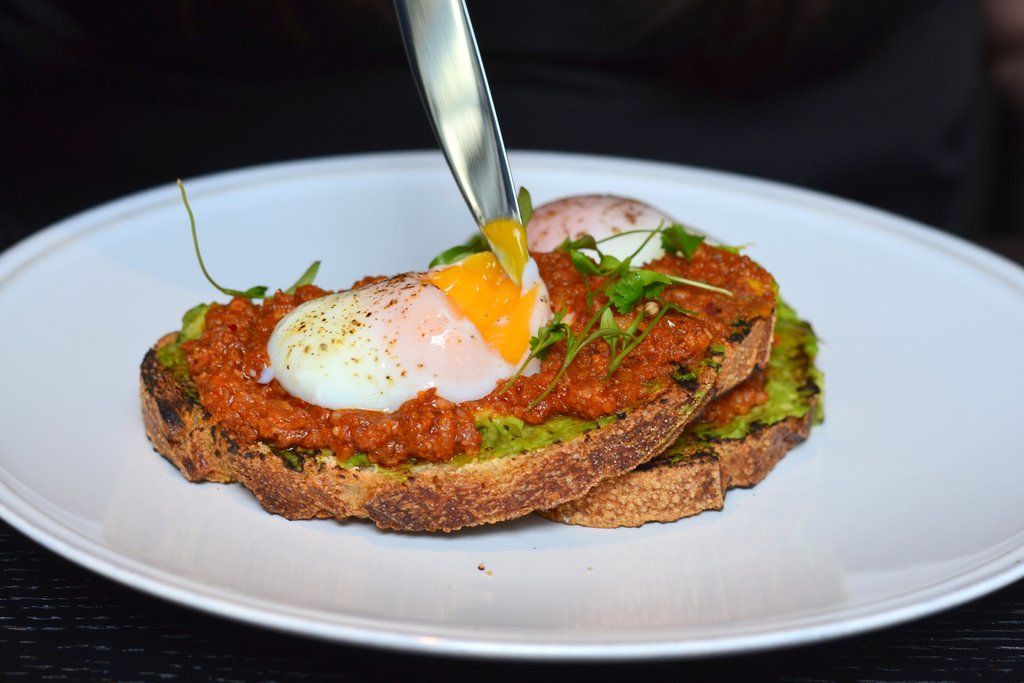 DRINKS
On top of a tasty and naughty breakfast we were able to exonerate our self with a fresh and healthy juice. We picked the 'Summer Sipping' fresh juice made of Rhubarb, Ginger, Cucumber, Mint and Lemon. I omitted the ginger because I am not a fan. Laura went for the 'The Beet goes on' made up of Beetroot, carrot, celery parsley and orange. Personally my preference was with my green juice drink because I hate celery and find beetroot a little too earthy for more tastes but it certainly was a pick me and a nice ending to our yummy breakfast date.
FINAL THOUGHTS
The prices ranging for £3-7 is pretty fabulous if you ask me, and not only do they have hot savory dishes but also, cold breakfast such as home made Granola with coconut yogurt mousse and fresh fruit. For the coffee lovers out there they also have a selection cold brew and dairy free coladas. My only complaint would be that breakfast ends at 11am and I only wish they extended and made into more of a breakfast/brunch menu until at least after 1pm for us lazy buggers to be able to enjoy later in the afternoon. If you are around the Covent Garden/Leciester square area get yourself here for a delicious, reasonably priced breakfast
Thank you to Tredwells who kindly provided this breakfast complimentary, as always my views are my own!