Minimalism with Elvi
var _gaq = _gaq || [];_gaq.push(['_setAccount', 'UA-38675337-1']);_gaq.push(['_trackPageview']);(function() {var ga = document.createElement('script'); ga.type = 'text/javascript'; ga.async = true;ga.src = ('https:' == document.location.protocol ? 'https://ssl' : 'http://www') + '.google-analytics.com/ga.js';var s = document.getElementsByTagName('script')[0]; s.parentNode.insertBefore(ga, s);})();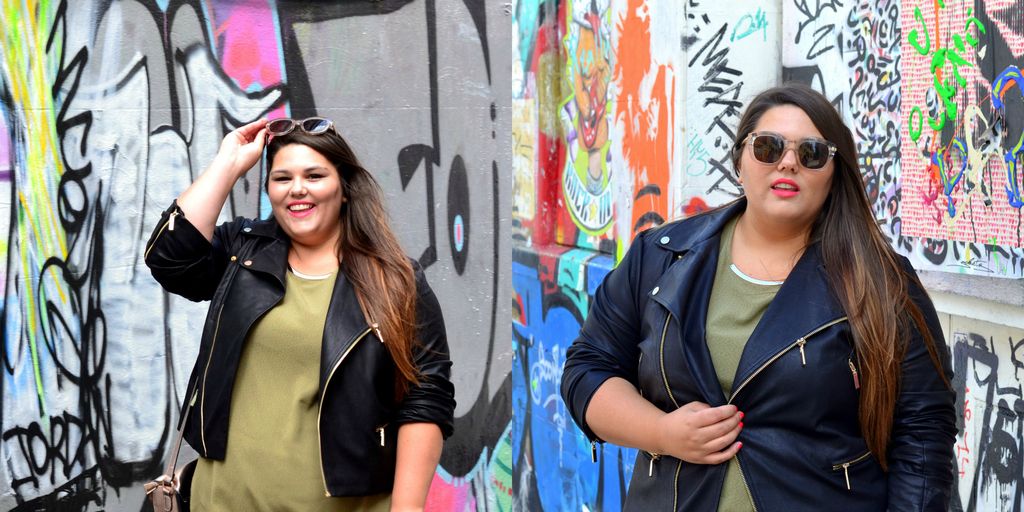 There are many things that plus size fashion is missing but the most prevalent for me is the lack of minimalist items. Its seems these days you can get a printed body con in any colour, a tee covered in butterflies and a colour blocked hanky hem but getting a smart plain white shirt or a simple, asymmetrical dress in one colour is damn near impossible. Honestly,I love a good print as much as the next gal, but there are times when I want nothing more to wear an all black ensemble, for me sometimes less really is more. I'm sure you all know how much love I have for a leather motto jacket, because well, I pretty much live in them all year round. They are perfect for a minimal outfit and help finish and add edge. This
Elvi biker jacket
is a size 22 and is slightly more cropped than some of others I own but the cropped really works with this kind of look.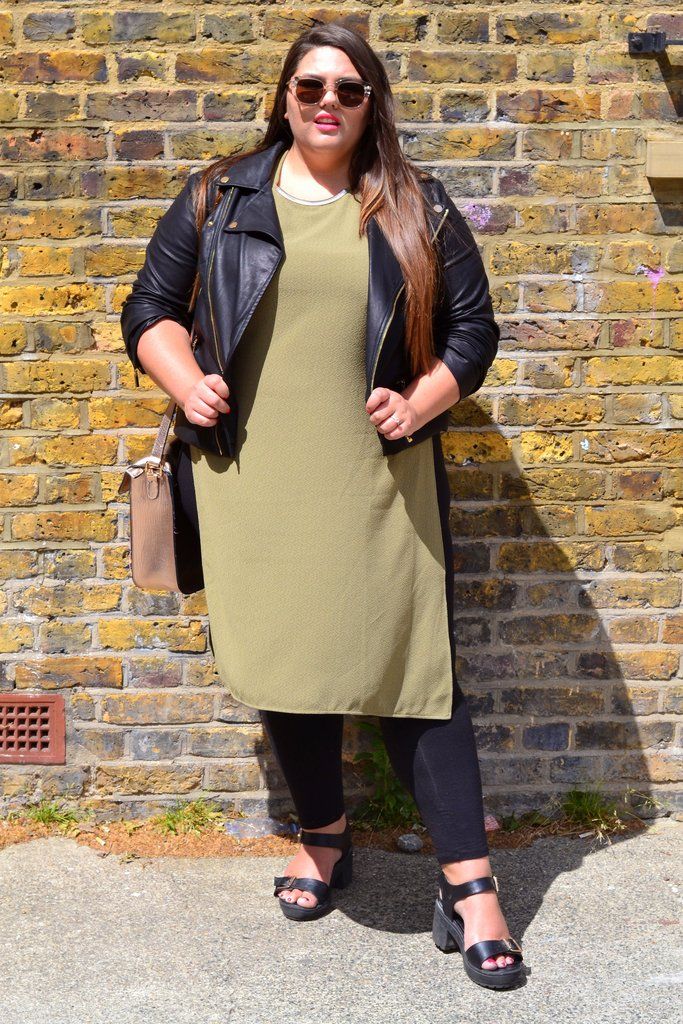 The trend of wearing dresses and trousers is seeping through this year and its personally a look I love, although I am wearing leggings and not trousers I felt super chic and really comfortable. My favourite part of
this dress
is that it is asymmetric, it's something a little different and not found easily when you are plus size. The split at the sides adds edginess, and the integrated gold necklace attachment makes it stand out.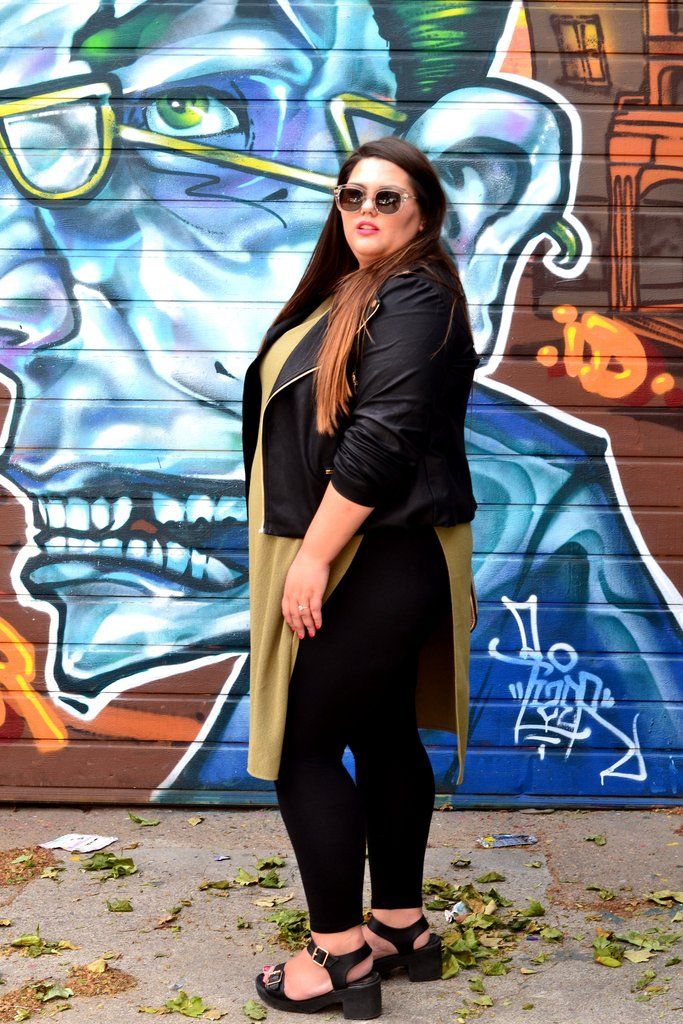 Elvi
is a fairly new plus size brand which I have featured here before, whilst they do include printed items in their collections, mostly it is made up with clean-cut simple fashion. Honestly their fabrics are great and their fit is pretty spot on, so no complaints on that. With development and more trend led items I can see this brand being really great. If you are looking to build some minimal pieces into your wardrobe definitely check out Elvi.
SHOP MY LOOK
This post was sponsored by Elvi but as always my opinions are my own.