I'm getting Married!!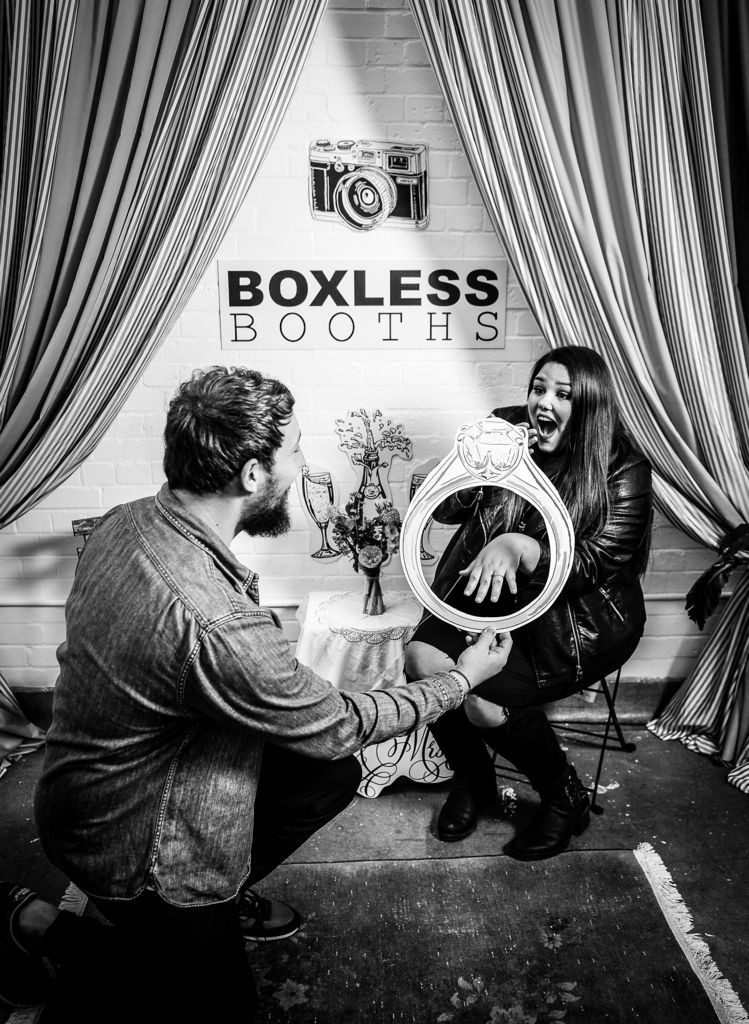 So guys, if you hadn't noticed from my incessant tweets or
my engagement story blog post
... I am getting married!! After travelling I got straight to planning our wedding, making all the
Pinterest boards
and reading all of the wedding blogs in existence. It's safe to say i'm obsessed. As so many asked about my planning I decided to include wedding bits and bobs here on the blog which may include reviews of wedding fairs, my experience of finding a dress and some DIY wedding features. There is something so exciting about the run up to a wedding, finding out what you like and dislike is all part of the fun so if you are up for it I will be showing you what is out there if you to are planning a wedding.
Starting off this theme I thought I would talk to you about the lovely Pamper box Dan and I received from T.M. Lewin which was full of wedding prep and pamper goodies, Dan was immensely pleased especially with the things in the box for him as he is used to carrying all my girly blogger mail home and not having any of the nice surprises. Inside the box was some lovely skin care, sweet treats, a gorgeous Tie and of course Champagne to toast to our impending wedding. Even though the wedding isn't until next year we are already talking about ideas about what we both want.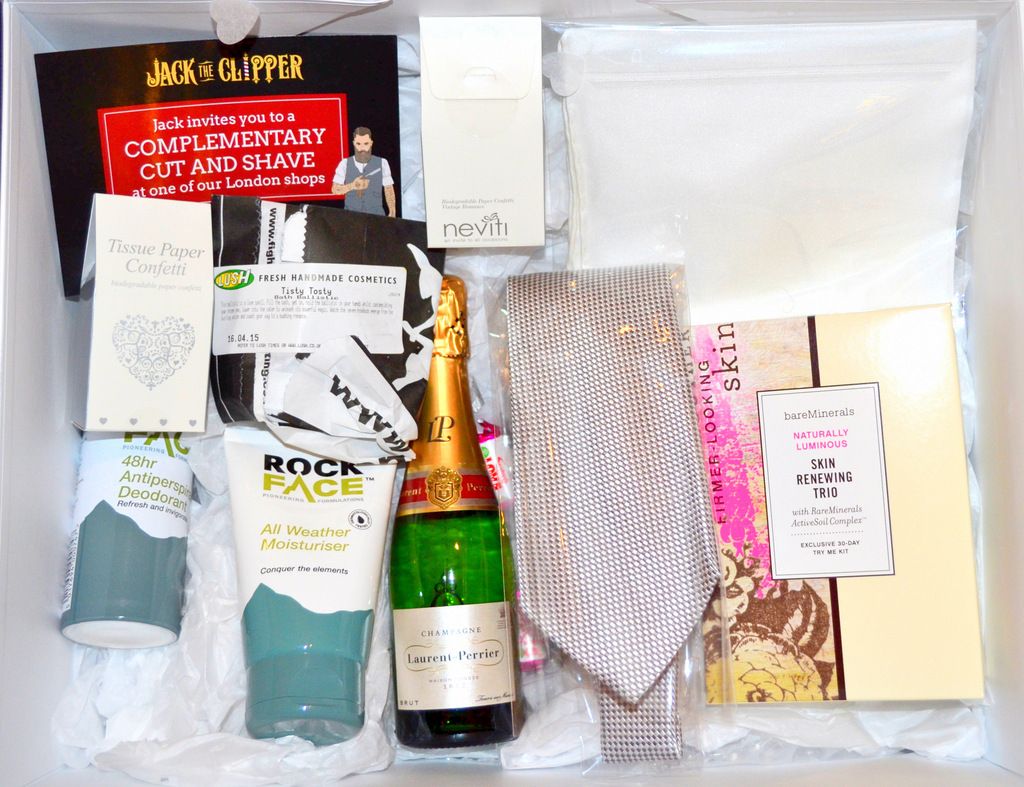 Being that I am a total control freak I have already compiled a list of the places to start looking for wedding dresses etc. For Dan's suit we both decided that Dan would be completely in charge of what he wants to wear for his wedding day and he already has his mind set on casual suit which would be more fitting for his style and for the theme of our wedding. When you think of T.M. Lewin you would perhaps, think of traditional British style formal wear and all the fanciness that comes with a traditional style suit. Whilst this is obviously great it isn't fitting for everyone's taste. However I am glad to report that their
new summer collection
which has more that 30 different cuts is actually a slight step away from the traditional suits with added variety of more modern and slim cuts which is to be honest is exactly what Dan is going for. We both especially love the idea of him having a navy suit oppose to the traditional black style.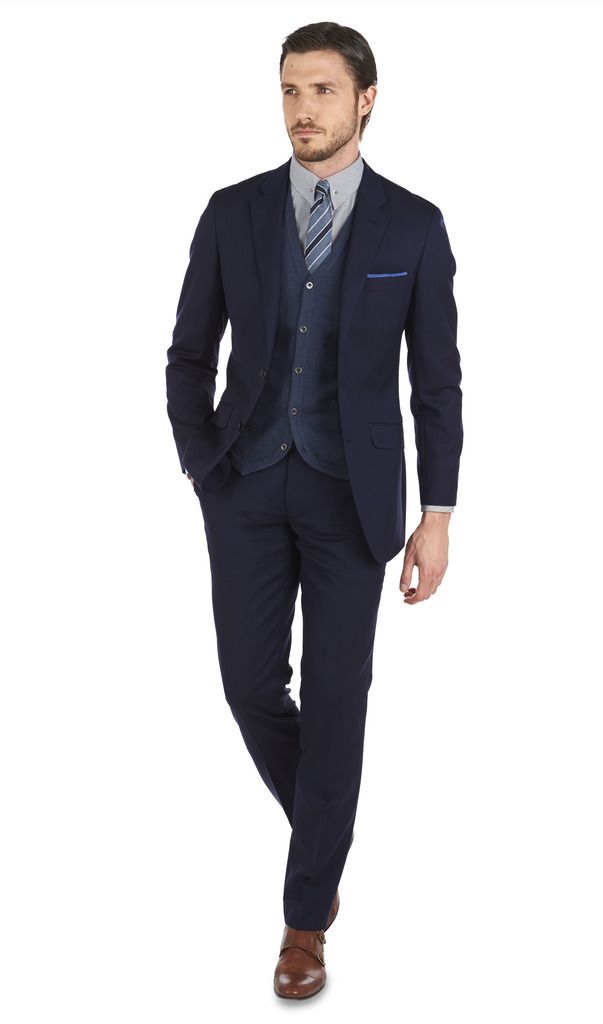 As we are having a summer wedding (August to be exact) our theme at the moment is leaning towards using pastel tones and soft colors. As we are hoping it will be warm cotton shirts will also be a good shout rather than something that Dan and his groomsman would feel hot and sweaty in which is also something you can find in the new summer collection. I find that lots of inspiration surrounding weddings even in the summer leads back to this very traditional style so its actually great to see a brand that is moving forward with providing a more informal style of suit for people like Dan and I who are planning a modern style wedding. If you are planning a wedding or even attending a wedding this summer I would most definitely check out T.M. Lewin the prices are very reasonable considering the cut and materials used and are really worth looking at if you are after something a little different for yours or your close ones special day.
This blog post was in collaboration with T.M. Lewin as always views are my own.
var _gaq = _gaq || [];_gaq.push(['_setAccount', 'UA-38675337-1']);_gaq.push(['_trackPageview']);(function() {var ga = document.createElement('script'); ga.type = 'text/javascript'; ga.async = true;ga.src = ('https:' == document.location.protocol ? 'https://ssl' : 'http://www') + '.google-analytics.com/ga.js';var s = document.getElementsByTagName('script')[0]; s.parentNode.insertBefore(ga, s);})();