Stories... by Kelly Osbourne.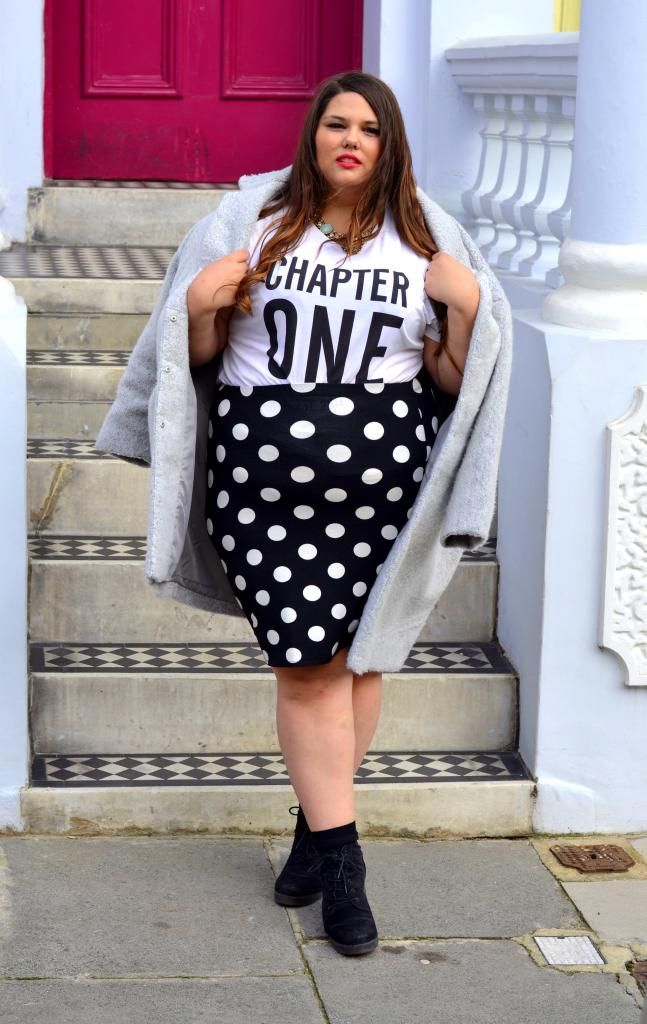 So often I see celebrity collaborations that I absolutely adore, that tick everyone of my style dream boxes except, they usually never fit me. It sucks, because sometimes my size feels like a limitation and that I am excluded from enjoying beautiful, well put together fashion. When Kelly Osbourne launched her Stories...by Kelly Osbourne range I was excited to hear that she was making her clothes in a full range of sizes from 0- 24 (US) It was so refreshing to hear that she felt passionately that women of all sizes deserved to enjoy fashion.
The line itself is just perfect, so many plus size girls cry out for the options to have the same clothing as their slimmer friends, well this, is just that. I love that the line includes basic wardrobe essentials like the Moto Jacket (which I think is an item that goes perfectly with everything), gorgeous jumpsuits, dresses, right through to simple graphic tees which are cool, easy to wear and most importantly comfy. So you can imagine my excitement when I received an email from Kelly's representation saying that Kelly would love for me to try some of her line. Girls, I nearly lost it! Kelly Osbourne is a mega babe and her line is just everything so it was an obvious yes. I thought I would show you in two posts what I chose and how I wore it. First up is the
Chapter One Graphic Tee.
I love the simplicity that this tee provides, I decided to pair mine with a polka dot skirt, over sized pastel coat and chunky black boots. Dan and I went for a wander in Notting Hill and it seemed like the perfect place to snap some pictures, after all Kelly is a London born girl so what better place to show off her gorgeous line than in one of London's prettiest places.
What I am wearing
Skirt - ASDA (old)
Boots - Primark
Bag - Simply Be
Coat - Primark.